Callaway Mack Daddy 4 Wedge
view other products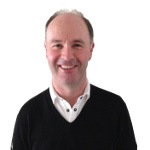 Looking for more control and spin? This new wedge from Callaway comes in every specification imaginable, so no matter your preferences, it can help you improve.
For this wedge Callaway has combined a number of features to enhance your control. The main grooves for example, are joined by micro-grooves that together provide 84 different contact points that can help increase your spin.
Key features and benefits:

Refined sole, grind and camber for a more compact shape vs Mack Daddy 3
Straighter leading edge and slightly more offset vs Mack Daddy 3
Main grooves horizontally milled for extra precision within R&A limits
New "Nip-It" groove by the leading edge enhances spin on short shots
Micro-grooves grip the ball's cover to boost spin further
Four sole grinds to suit different swings and shot preferences
Available in 46°, 48°, 50°, 52°, 54°, 56°, 58° and 60° lofts
With so many loft and grind options available, it's crucial to have a custom fitting so we can experiment with two, three and even four wedge set-ups to see which is best for your game.